Contact from the Ground up
A Contact Improv Fundamentals Series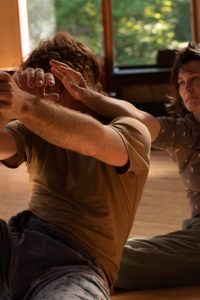 ​Contact from the Ground up is a 9 month contact improvisation fundamentals series exploring concepts, principles, skills and practices integral to the practice of Contact Improvisation.
The goal of the series is to give participants a foundation to help them to dance safely, feel more comfortable at jams and workshops, and support a rich and well balanced practice of contact improvisation.
The workshop is excellent for new dancers, and those who wish to deepen and continue their practice of contact improvisation.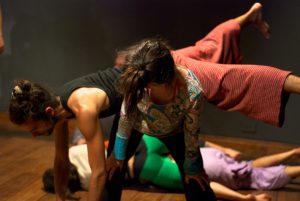 $150
$125
When pre-registering for a workshop
register per workshop
$450
$300
Save $150 per trimester
pay $100 per workshop
for 3 workshops!
$1350
$675
Save $450
$75 per workshop
for 9 workshops!
2020 Dates
Trimester #1
Trimester #2
June 27th & 28th
July – 18th & 19th
August – 15th & 16th
Trimester #3
Sept – 12th & 13th
Oct – 3rd & 4th
Nov – 14th & 15th
Times 
Saturdays – 10am-1pm & 3pm-6pm
Sunday – 2:30pm-5:30pm
(may be subject to change)
Locations
Specific locations will vary for workshop dates and may include:
Earthaven (the only location not directly in Asheville – a 45 minute drive to a beautiful off the grid community dance space)
Evergreen Community School Gym
Warren Wilson or UNCA
Homewood
Center for Art and Spirit
Everland Studio
There are a few other potential spaces as well, all within Asheville City limits.
Contact from the Ground up Trimesters
Each trimester has a specific theme.
Sign up for the whole series.
For particular trimesters.
Or pay per workshop!