Private Contact Improvisation Lessons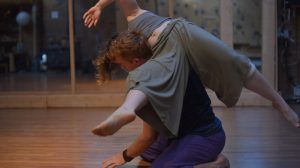 Private Contact Improvisation lessons can be scheduled with CJ O'Reilly for folks who want to develop particular skills and go deeper than the CI Groundswell class schedule allows.
Sign up for a package this spring (during the month of May!) and get 40% off with the springintodance coupon code!
Sign up for Private Lessons
Lessons with individuals, pairs or trios are available.
You can signup for one lesson at a time or purchase packages at a sliding-scale discount. 
Private Contact Improvisation Lessons with CJ O'Reilly
CJ has been dancing Contact Improv since 2008. They found the form in Boulder Colorado while studying dance at CU Boulder. They immediately fell in love with the form, which resonates to their core.
CJ has been teaching movement since their early teenage years, first Karate, then swimming, and ultimately CI and dance since 2012. Their passion for pedagogy and understanding fundamental skills supports them in building accessible skill progressions to practice and master the fundamental skills. Of course, teaching improvisation is a puzzle in itself, and is one of CJ's favorite puzzles to work with!
As a Contact Improvisation teacher, CJ values the history, context and spirit of the form and therefore strives to convey and support mastery of the underlying fundamentals which create the quality of presence, communication and safe movement patterns needed to be a safe and dynamic improvisational dancer instead of prioritizing superficial 'moves' and vocabulary as form. They also value the multifaced 'ways in' to CI, and see value in the art form, as well as the social dance, spiritual practice, etc. and bring that into their teaching.
Schedule an Exploratory Call
Not sure if you want to sign up?
Schedule a 15-minute exploratory call to find our connection!
CJ's Dance Background
Aside from their 11 years of teaching and facilitating Contact Improvisation, CJ brings a rich background of movement forms, somatics, and relational practices to their dance. Having studied and dabbled in Martial Arts like Taija (Yang and Chen style forms), Aikido, BJJ and Copeira these forms inform their movement patterns. Likewise, dance influences include study and workshops in Afro-cuban dance, modern dance vocabulary, and improvisational practices like Authentic Movement, Contemplative Dance Practice, Viewpoints and ensemble forms like Emergent Improvisation. CJ has also studied and practiced Partner Acrobatics and Acro Yoga. Their social partner dance background has its roots in East Coast Swing, but they've adopted a fusion style, mixing West Coast Swing, Tango, Blues, and more – their passion is making partner dance accessible by tieing together the fundamentals. They have explored mixing improvisational dance and relational practices like Circling and Orbit to bring more embodiment and creativity to authentic relating.
Schedule an Exploratory Call
Not sure if you want to sign up?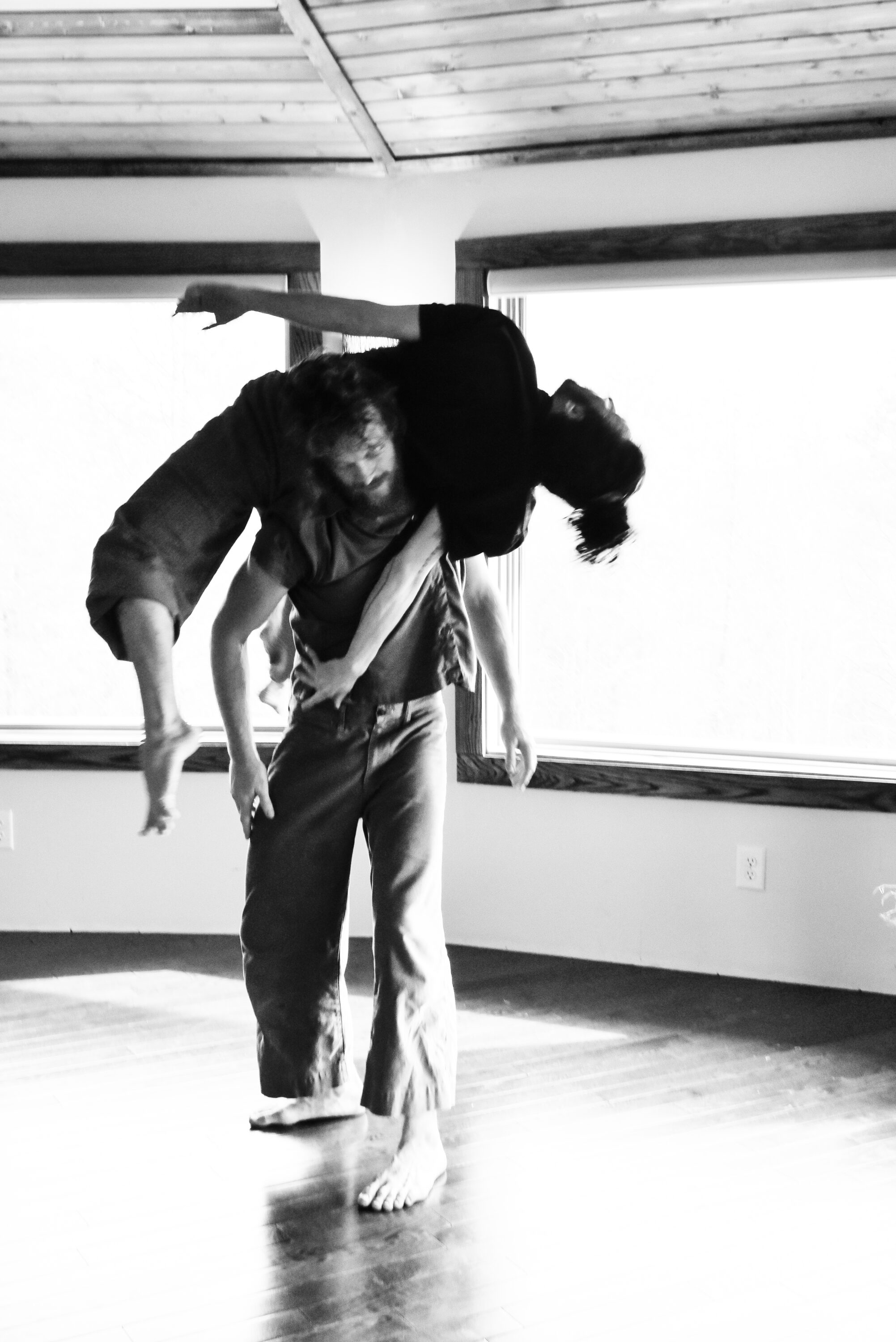 Schedule a 15-minute exploratory call to find our connection!